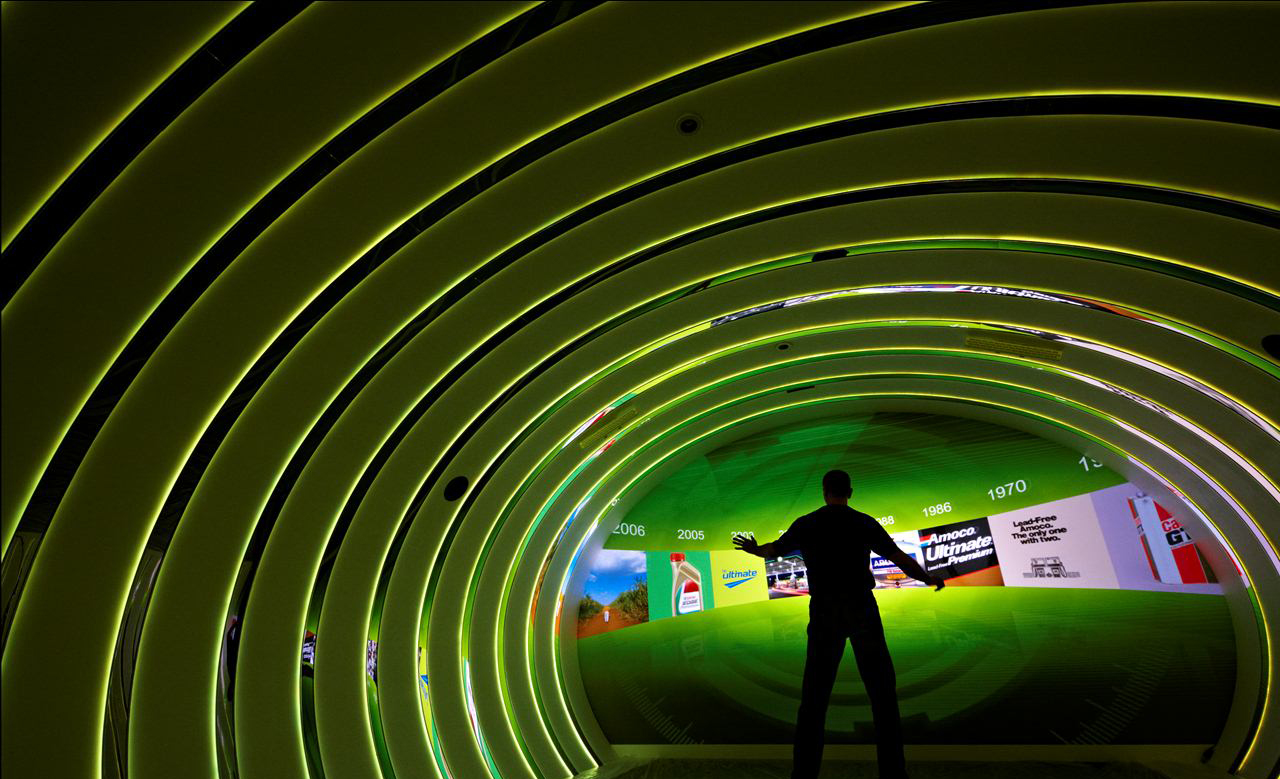 What visitors really want is what they can't get at home…a great day out…fantastic spaces, REAL things, not virtual, …and they want to have some FUN!
London 2012: everyone wanted to be part of the greatest show on Earth.
Our task: to design, build, operate and manage seven BP brand activations inside and outside the Olympic Park.
Brand centrepiece activation inside the Olympic Park: 360-degree narrative immersion.
Olympic Park main concourse: sustainably built, super-sized periscope, where more than 130,000 individuals could help set a carbon offset world record.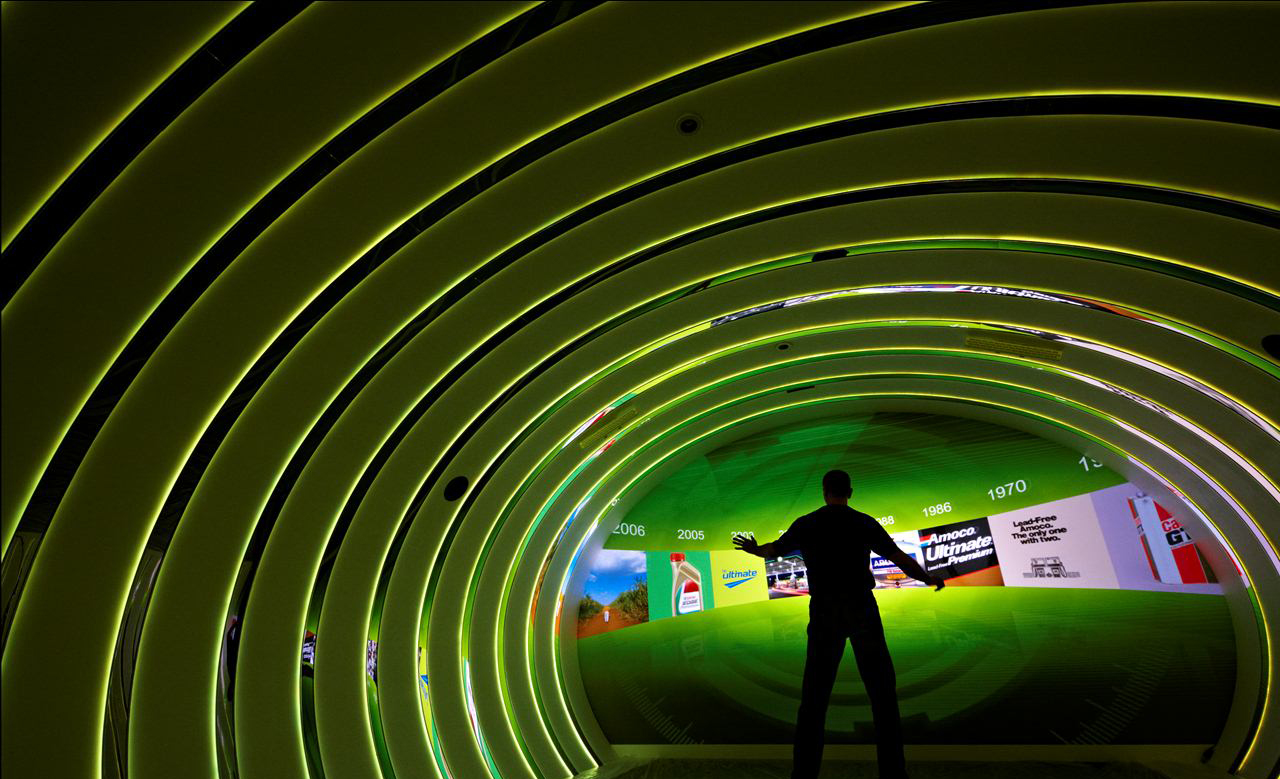 Retail site, West London: showcasing the world's greatest present and future transport energy products, pointing the way to a lower carbon future.
"With over 180,000 spectators and BP business guests enjoying the showcases, return on our investment has been excellent ...
"KBW proved to be an excellent partner. They understand BP, understand what's needed to engage public and business audiences and have shown themselves capable of delivering an amazing showcase programme". (Jo Merlini, BP London 2012 Partnership)