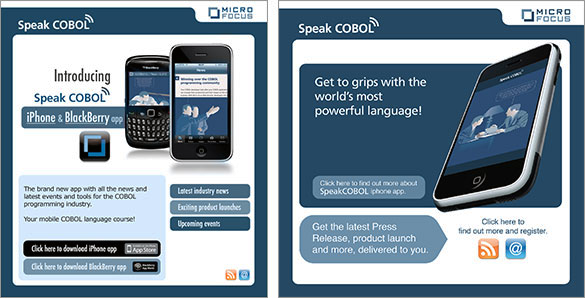 All B2B communication is P2P!
In 2009 there were over 220 billion lines of COBOL (Common Business-Oriented Language) still in existence, a figure which equated to around 80% of the world's actively managed code. It was the world's number one programming language.
KBW worked with Micro Focus to build the brand's leadership in COBOL …
But as www began to change everything, Micro Focus sales teams struggled to engage senior IT executives in Fortune 500 companies …
Our solution was to enrol all staff on a (programming) language course – how to "Speak COBOL with confidence"…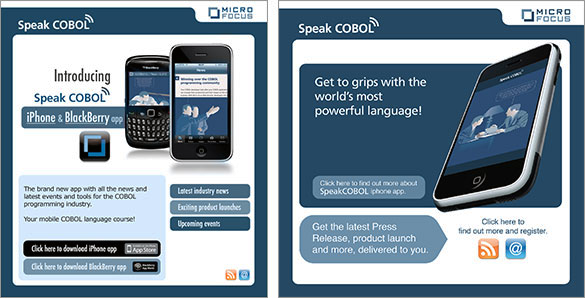 Technical data sheets, manuals and online tools were 'translated' into one simple, easy-to-remember message for customers: "Micro Focus Web Services helps you deliver more business agility at reduced cost and with less risk by maximising the investment you've already made in your existing systems".
This allowed everyone could get to grips with the world's most powerful language and communicate with confidence to customers in any situation …
Almost overnight, Micro Focus sales people changed from introducing themselves as, "Hello, I'm a COBOL developer" to, "Hello, I run your life!"…
Micro Focus was floated successfully on the London and New York stock markets and today Micro Focus is the UK's biggest listed technology company.